[ssba_hide]
Specialising In Business advertising Photography Images
Our mission is to help your business thrive and grow. We help you achieve this by projecting professional standards through modern photographic and video media.
Here at PPM we provide professional photography services for corporate and commercial projects large and small. From professional firms to private businesses.
We take the headache out of creating business marketing images.
As you'll see below our photographers cover every type of image creation necessary for successful business marketing & collateral creation.

Fast Turnaround Times
We all know that when it comes to business images time is money. At PPM we understand that its important to fit in around your business schedules. This can help the efficiency of your project no end, saving you time and money in the process.
Sometimes busy work spaces such as factories floors, offices or architectural images require the shoot to be out of normal working times.
PPM offer that extra bit of flexibility when working. We can be at your business premises outside of normal working hours and can often accommodate schedule changes as necessary leading up to projects.
We are totally dedicated on completing projects to busy deadlines and often before hand, giving our clients great peace of mind.
We Cover Wide Ranging Assignments
As you can see below PPM are a totally business focused photographic and media specialist.
Our work covers many different types of photographic assignment, ranging from;

Annual report
Individual & group portraits
Location Architecture interior & exterior
Studio product photography
Marketing / Advertising.
Company events / conferences / annual meetings
We even shoot edit corporate video production.
What People are saying
Robert always gives a seamless experience from start to finish. His images are always of the highest quality and he's great to work with!
---
Corporate Portraits And Head Shot Photography
Great corporate portraits say a lot about the professionalism of your business to your clients and customers.
The portrait headshot is becoming more important as a personal connection with the public and other businesses owners.
We cover : Corporate headshots, executive portraits, group portraits etc.
---
Business Marketing Collateral
The key to enhancing your business marketing is through consumer trust.
Often advertising fails because consumers have learned not to trust slick advertisements. (although it does have other advantages see marketing & advertising below)
This is where editorial styled marketing collateral comes in to play.
People trusts editorial content, editorial photography not only informs and educates customers, it also builds credibility and earns trust through the real person connection in your business.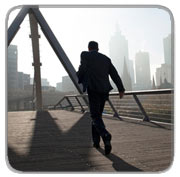 ---
Annual Reports Photography
Annual Report images have to capture that moment, it has to be representative of the company and its work at that moment in time.
Technically Annual report images have to be perfect, they need to be sharp, crisp and clear. Every image has to be a strong statement about what your company is doing and in the place you do it.
PPM's annual reports photographers are ready for your challenge!
---
Architectural – Interior And Exterior
Fantastic Architecture photos are a must! When it comes to creating to strengthen a brand image. Clients react the professionalism of your workplace through the images you provide.
Great businesses and the buildings that represent them deserve photography that really shows them off at there very best.
The strength of your imagery will effect how professional your website looks and your marketing is portrayed.
---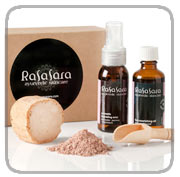 Studio Product Photography
There are many ways to photograph product images and PPM have shot most everything you can imagine over the years.
If your looking for simply great cost effective images we can shoot your products on a pure white background, Or if what your looking for is that extra dimension we can start to get more creative with backgrounds, lighting techniques and post-production.
---
Commercial Advertising Photography
We know that when it comes to business images time is money, we understand that we need to fit in with your business schedule to help make the process as easy and efficient as possible.
---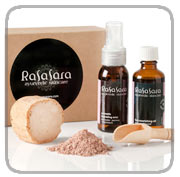 High Spec Retouching
Our top of the range computers allow high resolution images to be digitally enhanced and colour corrected, they are then supplied via downloaded from our digital management system or on disc as soon as they are completed, Great for quick agency or publication needs.
These systems allows for great quality images to be delivered in the shortest time possible.
Professional Business Photographers Auckland New Zealand:
PPM cover national and international corporate and commercial photographic assignments for:

■ Industrial ■ Commercial

■ annual Reports ■ Corporate Headshots

■ Group Portrait Photography ■ Executive portraits

■ Editorial and Magazine Styles

■ Ecommerce Product Photography ■ Marketing Advertising Images

■ Advertising Agencies ■ Website Images

■ NZ Auckland Business Photography Specialist Photographers At PPM New Zealand ■